In the tomb of King Tutankhamun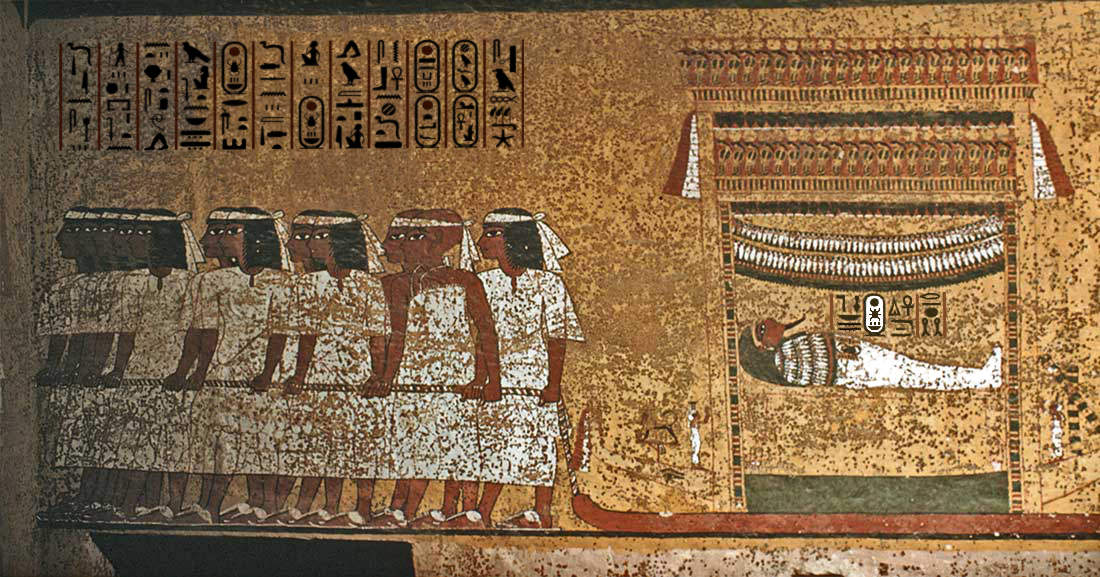 ↑ The decaying east wall of King Tutankhamun's tomb.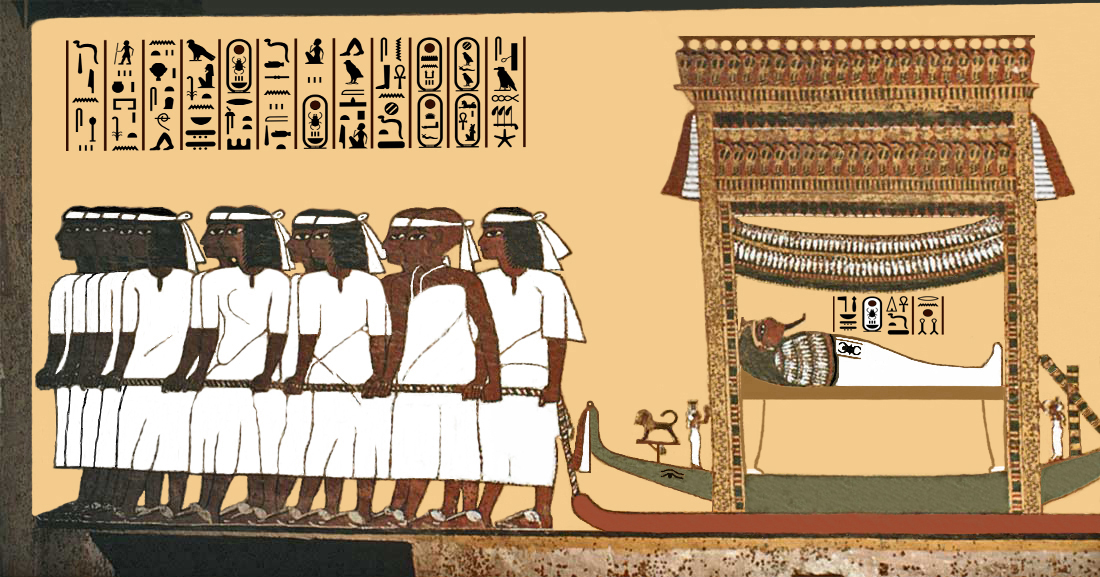 ↑ My restored version of the mural.
This scene depicts a funeral procession, with the king's coffin resting on the elevated bunk of a ceremonial royal barge, protected within a richly decorated double-shrine. By land the barge is hauled on a wooden sledge, by 12 dignitaries and noblemen dressed in white tunics, wearing the white headscarfs of mourning. Although none of them are named, the pair with shaven heads and shoulder straps must be the ministers representing the two lands of Upper and Lower Egypt.
Beneath the mural, the doorway on the left is the entrance to the "treasury" chamber.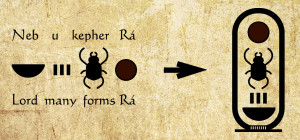 Upon his coronation, king Tut-ankh-amun was given an additional, throne name: Neb-kepheru-Rá. This translates to: Lord of the many forms of Rá (the Sun god). Note that the grapheme for "forms" is "kepher", the scarab beetle. Note also that Rá is pronounced as "ray" (as in sunray), not "raah".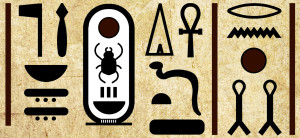 Kepher appears prominently on the coffin too, while the inscription above the coffin reads: Great god, Lord of the two lands – Nebkepheru-Rá – given life everlasting until forever.

The inscription above the procession reads: Recitation by the dignitaries and noblemen belonging to the house of the king, whom while hauling away this Horus king – the lord of the two lands Nebkepheru-Rá – to the west, they say the words: Nebkepheru-Rá comes in peace. Oh, to live a healthy life forever, as the kings of Orion.